KUMA Connect Series - UK's best 4G routers
This best-in-class portable 4G router creates a reliable, fast & powerful WiFi network, so you can stay connected at home or on the road.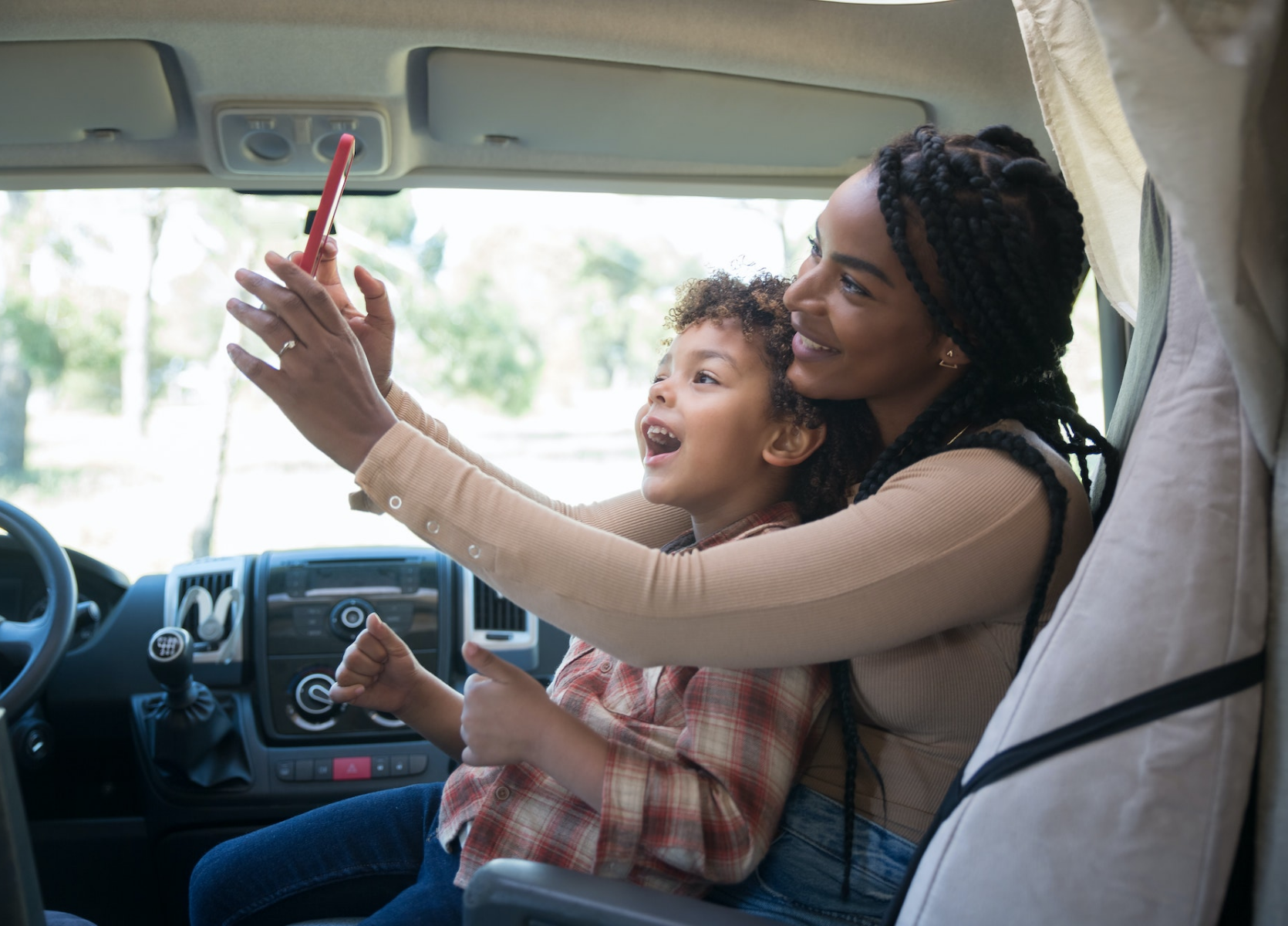 KUMA Connect Lite
It has everything you need to get fast & reliable internet at home or on the go.
£159.99
BUY NOW
Buy the Connect Lite with an upgraded antenna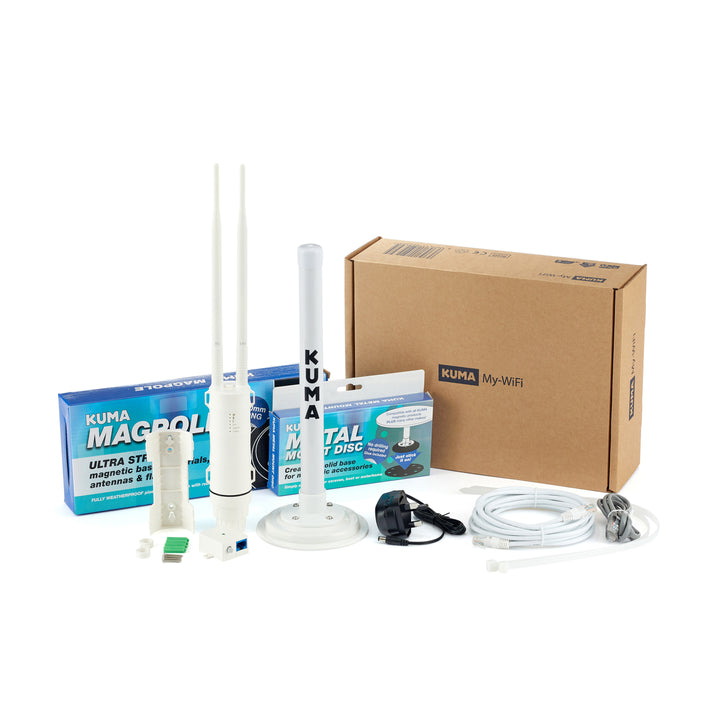 BRAND NEW
My-WiFi Extender Kit
Extend the singal of your 4G Wifi with the new My-WiFi Extender kit.
VIEW PRODUCT
Get fast, reliable and stress-free internet

Up to 5x faster internet connection

Download speeds of up to 150Mbps

3-year warranty with every purchase
Super easy setup
With Connect Lite, the world is your WiFi.
Step 1
Insert any SIM card
Compatible with any SIM card
Step 2
Connect
No set up required at all
Step 3
Enjoy
Enjoy your reliable and fast internet connection at home or on the go
FAQs
What delivery options are available?
We use DPD and the Royal Mail to deliver our parcels around the UK.  
There's free delivery on all orders & if you place your order before 2pm it will be delivered the next working day. 
Full information on our delivery options can be found here . 
Yes!  
Our Kuma Connect range is compatible in the UK & EU.  
All you need to do is update the APN settings on the device (a 2 minute job), to reflect your current location and make sure you have access to a local SIM card or roaming plan.
Will it work with my SIM card?
Yes!  
The Connect router is compatible with a SIM from any network.
Does it need to be installed?
No!  
All our Connect products are portable and will function without permanent installation, but you can install it permanently if you wish using the metal mounts included.
The steps are really simple.
Just insert your chosen SIM into the device, connect to it, then enjoy your fast & reliable internet. 
The Kuma Connect does not have a battery. It requires a direct power connection to function. It can be powered by a standard 240-volt AC mains supply or a 12-volt DC source.
Does the KUMA Connect work in areas with a weak signal?
Yes!  
The Connect Lite will work even in weak signal areas. 
If you're looking for an even more powerful signal then you can upgrade to a Stik, Pro, Play or E-Zi antenna to improve the signal received by your Connect Lite.  
We have a 30-day money back guarantee. If you are unhappy with the signal, simply return the item at no cost to you. 
Which Connect version should I choose?
Choose Lite for home, cabin, motorhome, caravan or boat. No external antennas included. It's simple and effective.  Choose Pro for an omni-directional external roof mount, you'll get an extra boost of signal and an even stronger and faster connection. Perfect for motorhomes, caravans, boats & campervans (you'll need to drill a small hole in the roof). 
 Choose Play for the ultimate directional indoor antenna. Suction mount to any smooth surface, such as a desk or windowsill. Perfect for garden offices, students, Airbnb's or for a stronger signal at home. It can also be used for caravans, boats, campervans & motorhomes if you don't want to drill any holes in your vehicle roof.  Choose Stik for an indoor antenna that's permanent, omnidirectional, discreet & simply sticks to your window. Perfect for taxis, campervans & motorhomes.  Choose E-Zi for the ultimate, high-gain, external, directional antenna. Pole mount with super signal strength, ideal in weak signal areas. Perfect for festival food trucks, restaurants or offices. It takes just a few short minutes to locate the nearest tower and set up, delivering an unbeatable, fast and reliable internet connection.  Whichever antenna option you chose, KUMA will get you connected. All products include our UK based support for peace of mind
Will the device work while on the move?
Yes!  
Just like a mobile phone, it will connect to nearby towers as you travel so you can have a seamless experience online.
Who can benefit from the KUMA Connect series?
Everyone!  
Whether you want a better connection at home or on the move, KUMA Connect will keep you connected. 
Perfect for: 
Homes 
Caravans 
Campervans 
Boats 
Motorhomes 
Rural areas 
Students 
Landlords 
Restaurants 
Businesses 
Offices 
Digital nomads 
Food trucks 
Why should you choose KUMA?
Besides being the best 4G router in the UK, Connect Lite is also the most cost-effective amongst our competitors. We offer a 30-day money back guarantee, 3-yearwarrantee, you'll get 10% off your first purchase & the setup is super easy!